Ethiopia
February 11-21, 2020
Reach out to the poorest of the poor, the neglected, the abandoned, the hurting through evangelistic services, orphanage ministry, Bible distribution, and a medical clinic.
Thailand & Laos
March 13-23, 2020
Help take the hope and the truth of Christ to the people of Thailand and Laos! Ministry opportunities include evangelistic outreach, prison ministry, ministry to university students, and medical clinic outreach. 
Ireland
June 1-11, 2020
Feeding the poor, street evangelism, and outreach to children and youth. Drama, music, arts and crafts, puppet ministry, and other fun activities will be used to share Christ, along with preaching and distribution of Bibles and Gospel tracts.
Moldova
July 9-16, 2020
Help bring God's hope and encouragement to the poorest country in Europe. Ministry opportunities include street evangelism, Bible distribution, training leaders and businessmen, preaching and teaching, praying for sick, and youth outreach through English clubs, sports activities, games, and drama.
Romania
July 16-23, 2020
Help take the hope and the truth of Christ to the Gypsies in one of the poorest parts of Romania! Ministry opportunities include evangelistic outreach, Roma outreach, medical clinic, pastoral and leadership training.
Macedonia
September 2-12, 2020
Share the Gospel in the country with less than 0.3% Christians among the population. Partner with the local churches in evangelism, conduct Bible distribution, youth outreach and intercessory prayer.
Serbia
October 17-27, 2020
We invite you to be a part in this timely and unique ministry where you will evangelize, minister to patients in the rehab center and in hospice care, conduct youth outreach, and minister to refugees through a medical clinic.
Israel
October 27-November 6, 2020
Join us on a mission to the "apple of God's eye", the nation of Israel on a strategic intercessory prayer mission at this most crucial time in history. Ministry opportunities include church leadership training and intercessory prayer ministry.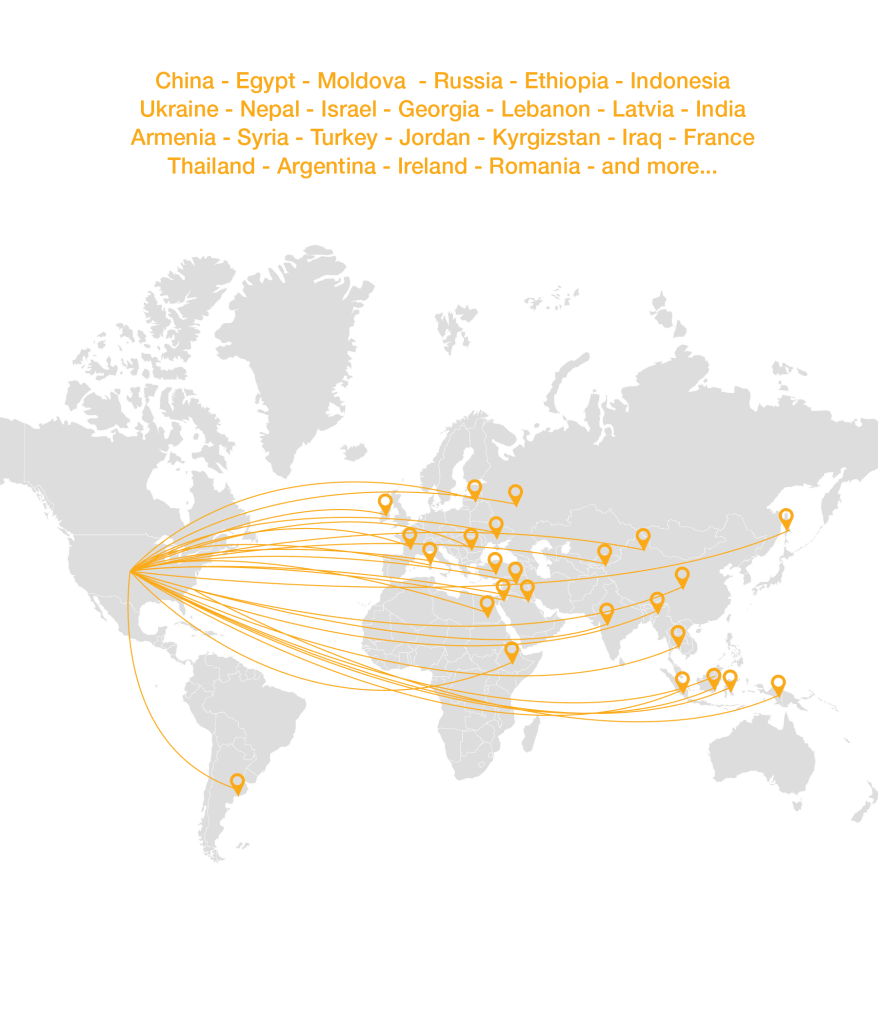 World Missions Alliance is devoted to helping
you fulfill your calling in missions.
Since 1999 World Missions Alliance has been helping churches, ministries and individuals to take the Gospel to the "hot spots" of the world, such as Russia and former Soviet Union, China, Iraq, Jordan, Syria, Egypt, India and others. Even one soul won for eternity is worth traveling halfway across the world. On our trips we have seen thousands saved.
WMA has always been on the cutting edge of the world mission field rushing into countries at the first opportunity! We have long-term experience and excellent trained staff to take care of all the logistics and arrangements to maximize your ministry time and effectiveness of your missions work.
Chuck Todd, President of WMA, frequently calls a mission trip a "Date with God." The intimate and personal time with Christ, deeper understanding of the Bible and amazing self-discoveries are the rewards you receive as the "wages" for laboring in the Lord's Harvest.
To join WMA team for the first time you need to:
Fill out and send us by mail or email the following

application form

Submit a brief letter of recommendations from your pastor or spiritual mentor (by mail or email). The letter should include his/her contact information